A Say Cheese Please portrait makes a wonderful gift.

Prints & Digital Files
All our prints are printed on glossy Fujicolor Crystal Archive Paper®.

On all our prints, additional orders of the same sized photograph are half price.

---
Our individual and sibling portraits are available in 5 print sizes with an optional ivory-coloured mount.
Unmounted Prints
6" x 4"
7.5" x 5"
9" x 6"
12" x 8"
(A3) 16" x 12"

£ 8
£ 9
£ 10
£ 12
£ 20

Mounted Prints
6" x 4"
7.5" x 5"
9" x 6"
12" x 8"
(A3) 16" x 12"

£ 10
£ 11
£ 12
£ 14
£ 25

---
Our panoramic class photos are available in 2 print sizes. Both of these come in an ivory-coloured mount.
Panoramic Mounted Prints
12" x 4"
18" x 6"

£ 14
£ 20

---
Details on our ivory strut mounts are as follows:
Mount Detail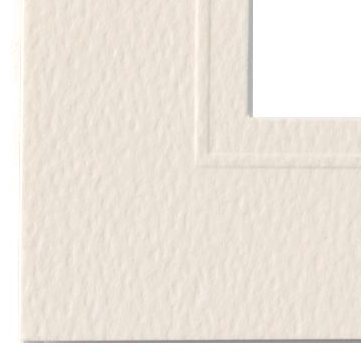 Print Size
6" x 4"
7.5" x 5"
9" x 6"
12" x 8"
(A3) 16" x 12"
Mount Size
8" x 6"
10" x 8"
11" x 8"
14" x 11"
20" x 15"
Please note that our mounts will crop into your picture ever so slightly.
---
Digital Downloads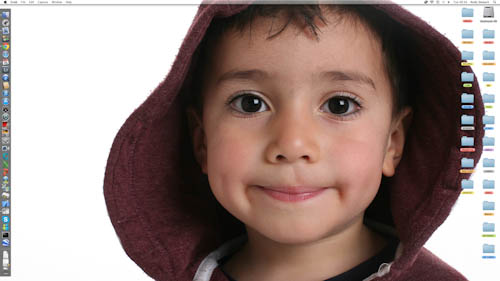 Our landscape compositions make fantastic desktops.
We love selling prints, but purchasing a digital file is the most cost-effective and flexible option.

Get your photo straight away
Print as many copies as you like, up to A3

Print canvases, t-shirts, in fact pretty much any printing medium available

The file can be used as a screen saver for your home computer, mobile phone or tablet

You can share your photos via email with friends & family home and abroad for them to enjoy and print
All our individual and sibling portraits are available as digital downloads for £20.
Please note: our class photos are not available as a digital download.
Testimonials
From Schools...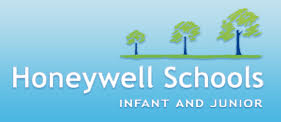 Andy has taken our class and team photos this year. We've been really impressed by the quality of the photos and the service he offers. He is very easy to deal with and has a lovely way with pupils, ensuring they all look happy and relaxed in the pictures. He works very quickly and covered the classes in the time that had previously taken two photographers, with minimal disruption to the school.
His ordering and delivery systems work smoothly and leave little for the school to do. We're looking forward to seeing Andy again to take our individual pupil photos.
Honeywell Infant and Junior Schools
Miranda Griffin, Communications Officer - Honeywell Schools
---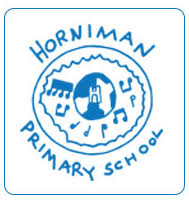 Andy, what we truly appreciate is your flexibility and professionalism: you go out of your way to fit in with staff and children's varying commitments.
You have a good relationship with the children; the photos reflect how the children feel - very natural and relaxed. The photo sessions are run efficiently and smoothly - a pleasure for all involved.
Thank you for the high quality photos.
Nawal Shamkhi, Year 6 teacher - Horniman Primary School.
---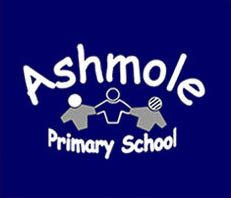 We used, 'Say Cheese Please' for the first time this year as our official School Photographer. Andy took the children and staffs' individual photographs that we use for identification purposes within the school and also for parents to purchase.
We wished we had heard about and used him earlier!
Having a professional photographer as opposed to a service that merely offers for pictures to be taken, has had a huge impact on the quality of the photographs; they now have artistic merit.
Andy managed to capture the essence of each child and produced a range of different poses of everyone.
Andy is personable and interacts well with the children and is organised and efficient. The day pretty well ran itself due to these qualities.
We were so impressed with Andy we have asked for him to return to the school to update the photos for our website and brochure and are booking him to be our official photographer at our Christmas Nativity, Year 6 Production and Social and Leavers Assembly.
Highly recommended.
Jane Wood-Chambers, Head Teacher – Ashmole Primary School
---

We have been using Say Cheese Please for a number of years now and we have built up a great relationship with the company.
The children know Andy and they look forward to having their photos taken. Not only do the children get a fantastic photograph at the end of it, but they also have fun! The children love getting their smelly cheese stickers to take away with them and Andy is always able to get the best smiles!
Small touches like this highlight how well Andy understands children and how having photographs taken with Say Cheese Please is an experience rather than a task.
I would highly recommend Say Cheese Please as a reliable and fun company who produce very high quality images.
Kim Clark, Deputy Head Teacher – Fairlawn Primary School
---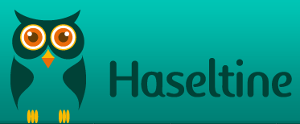 We worked with Andy at Say Cheese Please for the first time this year. How refreshing it was to have somebody working with the children who really enjoys what they are doing- there wasn't the usual 'conveyor belt' feeling to the process that we've had with the companies we have used previously.
They really enjoyed having their pictures taken. The children who were waiting were so well behaved because they enjoyed watching Andy, and the other members of their class, as the photos were taken.
Any children that were shy or reluctant were soon made to feel very important as Andy handed them the camera and let them take photos of him. What a special moment when a child who doesn't ever smile in photos starts to enjoy having their photo taken.
Lastly they all got their Say Cheese Please sticker, which they wore with pride.
Jeanette Brumby, Head of School – Haseltine Primary School
---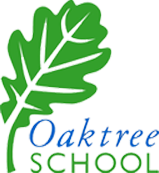 As a special needs school, I was apprehensive about changing our school photographer.
Andy, from Say Cheese Please, had a great deal of patience with our pupils. He gained an instant rapport with them, which in turn enabled Andy to produce photos showing the students individual personalities. Andy took his time, taking several shots of each pupil and so managed to capture the most wonderful photographic images of them, some in movement and some of a conventional style.
The ordering process was extremely easy and efficient and Andy is always contactable. I would highly recommend Say Cheese Please.
I have already booked Say Cheese Please for our school photos next year.
Ruth Kyriacos, Oaktree School
---

After years of using the same photographer we decided to try Say Cheese Please and what a difference it made to our school photos.
The children were captured in their true personalities and Andy was very quick and organised.
We will be using Say Cheese Please for our school photos every year!
Thank you.
Kind regards,
Miss Emma, The Pier Head Prep Montessori School
---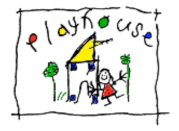 Thank you so much for coming to Playhouse to photograph the staff and children.
We were so pleased with the results and it's so nice to have a fresh approach to school photography! We were extremely impressed with how good you were with the toddlers and how relaxed you made them feel during the process- this really showed in the final prints.
As you know, we are a charity-run nursery and can struggle financially. Earning commission from the photos ordered was a huge bonus and a very pleasant surprise.
All the children and staff at Playhouse Nursery
---
Testimonials
From Parents...
Andy took fantastic pictures of my children.
He was professional and calm making the children relaxed and happy, which comes across in the pictures.
Julia (Amelia and Sam's mum)
---
The poses are great - arms around each other went down well with the grandparents.

Catherine (Maggie and Josie's mum)
---
This is definitely the nicest school photo we have had.
Andy really captured our daughter's sprit and obviously put her at ease when taking her photo.
Julia (Sofia's mum)
---
We're delighted! The pictures are great - really natural and most importantly, Cass really enjoyed the experience.
Thanks.
Owen (Cass's dad)
---
Hi Andy,
Many thanks for forwarding on the picture of the kids so quickly.
It'll soon be making its way around the globe to family and friends.
Yours
Elaine (Jenna and Adam's mum)
---
Thank you.
You took such beautiful photos of the boys. We love them.
Frank and Arthur really look like themselves.
Usually they have a 'photo face' which looks nothing like their cheeky everyday faces. Thank you very much.
Kind regards,
Olivia, (Frank and Arthur's mum)
Frequently asked questions.
"Hey Andy..."
Q. When am I going to receive my photographs?
A. We aim to have your photographs back to you the week after the cut-off date. However, during busy periods at the end of the academic year (June/July) and in the run up to Christmas, it may take an extra week.
---
Q. My download file seems a bit small. Will it really print well?
A. Yes, the download files are the very same files we use to print from. They scale beautifully all the way up to A3.
---
Q. Why is postage and packaging £6.50?
A. Orders placed after the cut-off date are not part of a large print run. We therefore have to pass on the postal charge from our printers. This also applies to orders from previous years.
---
Q. I've lost my code. Can I still order?
A. For class photos we can send you a new code.
For individual photos, it is possible but we will need to liaise with your school if you have not ordered from us before.
---
Q. Do you do family portraits?
A. Yes, if your school has arranged a sibling photo session.
---
Q. I have a question that's not in this list
A. Please email andy@saycheeseplease.co.uk and we'll answer your question.
---